I decided to crawl out of the regular glow-in-the-dark gear for ONE party. Three days later and I still have bruises on my ribs from the corset, but beyond the fact that I direly missed my glowsticks, I'd say it wasnt so bad.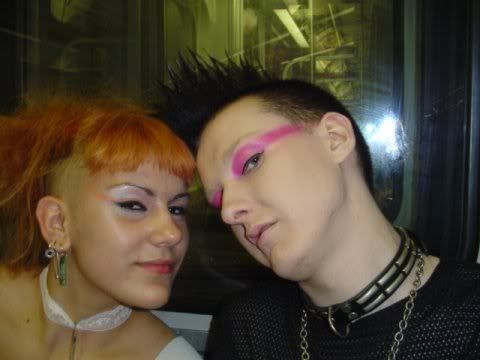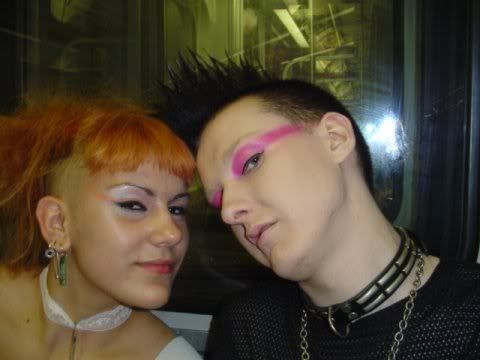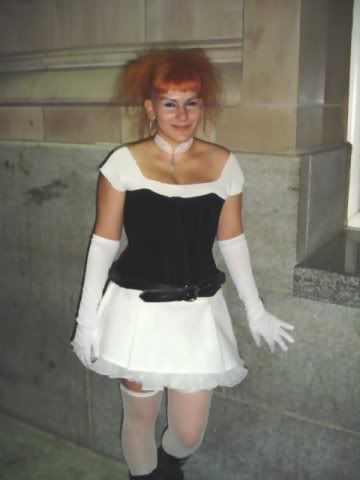 The only full length picture Greg took. Shame that the flash didnt kick in, I look like I just crawled out of an oven or something. Growl.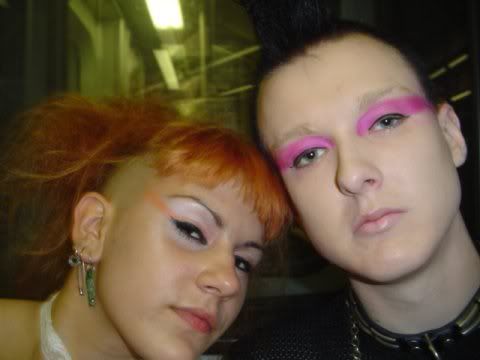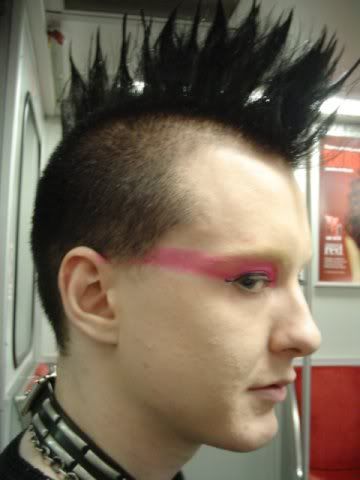 My kitten, looking a lot happier to see me in a tutu than I was =P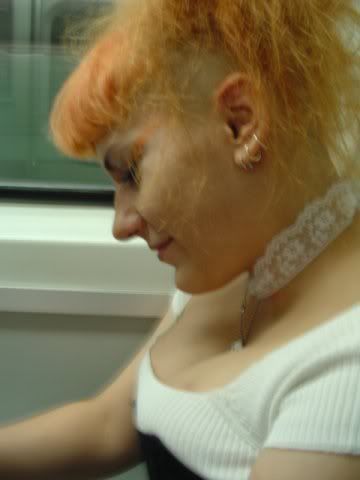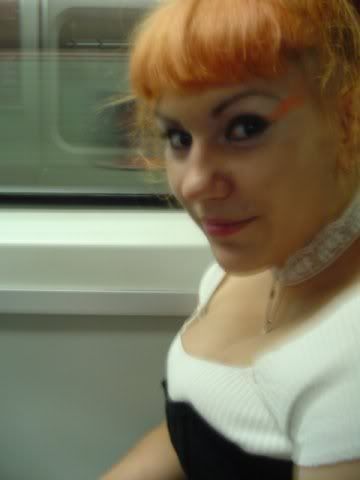 Blurry flash-deprivation. But you get the idea... Twinkerbell on acid.